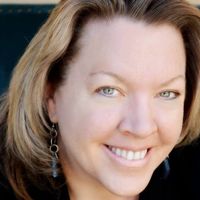 TANYA TAYLOR RUBINSTEIN-Director, Producer Santa Fe
Tanya Taylor Rubinstein is the founder and CEO of The Global School of Story, a training program for professional story and creativity coaches. She is considered one of the world's foremost solo performance experts and has coached and directed over one hundred one person shows over the last twenty years. These shows have been performed in venues including Second Stage Theater (NYC),  Stage Left (NYC),Writers Guild Theater  (Los Angeles), New York Fringe, Toronto Fringe and Edinburgh Fringe Festivals, as well as the Lensic Theater in Santa Fe, New Mexico, where Tanya is based.
Tanya has utilized the solo performance process for professional performers as well as created a transformational writing and performance process for those dealing with issues of transition, illness and loss. Her book based on this work, "The Cancer Monologue Project" was featured in "O" Oprah Magazine, on NPR, in Backstage, on the CBS Early Show and in other national media. It was endorsed by such luminaries as Marianne Williamson, (the late) Spalding Gray, Dr. Bernie Siegel and Rachel Naomi Remen.
Tanya has taught "Storytelling for an Emerging World" and "Solo Performance 101" at conferences including The Bioneers, Bird by Bird and Beyond with Anne Lamott and Black Mesa Writer's Conference with Julia Cameron and Natalie Goldberg.
She considers directing Cidny Bullen's  "Somewhere Between" to be both a gift and a sacred responsibility. She considers Cid's show to be both timely and timeless in it's topical relevancy as well as it's artistic excellence.
For more information about Tanya's work, go to:
www.GlobalSchoolofStory.com
JOSHUA LANGMAN--Multi-media and Screen Projection Designer

Joshua Langman is a theatre artist, graphic designer, and teaching artist who loves to share his enthusiasm for the creative process. Josh has worked as a theatrical designer or assistant designer with Ensemble Studio Theatre, the Castillo Theatre, Teátrica, Brooklyn Gypsies, The 52nd Street Project, the Jim Henson Foundation, Throughline Artists, the NFL, and more. Josh also writes and directs theatre for young audiences; his production Selfies recently toured Westchester County high schools. He is a member of Electric Eye Ensemble. Josh is a graduate of Sarah Lawrence College, and a student in the CCNY Educational Theatre graduate program. He is also the resident graphic designer at Stageplays Theatre and Pioneers Go East Collective. Josh is honored to help tell the story of Somewhere Between. joshualangman.com
MARK MEDFORD --Graphic Design
 
RIP--Mark had over 35 years of experience in graphic design, copy writing, and brand development. His work is diverse, from print design for Marriott Hotels International to a commemorative publication in honor of Rock and Roll Hall of Fame inductee, Leonard Cohen. Mark designed unique websites, primarily for those in the arts. He had a special place in his heart for causes and suffers extensively from "White Knight Syndrome".  We miss him very much!